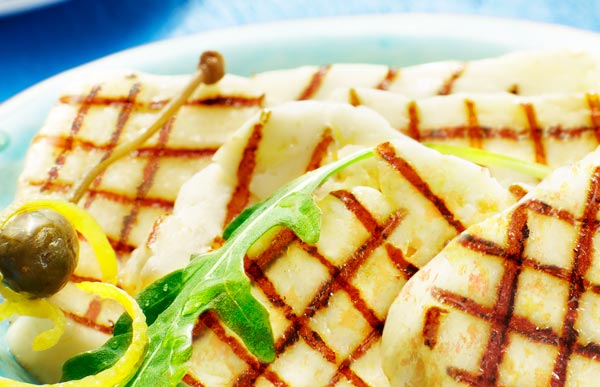 Greek style grill cheese
Grilloumi recipes
Be ready for Grilloumi - the authentic grill cheese from Greece. When grilled the Grilloumi gets a crisp and tasty crust with a soft and milky inside. A perfect companion to sallads and steaks, or as a meze dish by its own.
Made from fresh milk, a pinch of sea salt and natural vegetable rennet, Grilloumi is an all natural product perfectly suited for vegetarians.
Grilloumi – the greek style grill cheese! Available in two flavours:
A mix of cows milk and goats milk.
A balanced mix of goats milk and sheeps milk.




GRILLOUMI FOOD INTERNATIONAL AB IS A PART OF FONTANA FOOD GROUP